Table & Chair Rentals Las Vegas!
  Tables & Chairs

If you're planning an event in Las Vegas and need high-quality tables and chairs, look no further than The Best Table & Chair Rentals. Our extensive selection of tables and chairs are perfect for weddings, corporate events, parties, and more. With a variety of styles and sizes to choose from, we can accommodate any event, big or small. Our team of experienced professionals is dedicated to providing exceptional customer service and ensuring that your event is a success. Contact us today to learn more about our table and chair rental options in Las Vegas.

1.) PLEASE SELECT THE TIME YOUR PARTY STARTS. (we will deliver before your party starts)

2.) The latest same-day pick-up order is 8pm.

Any Questions or concerns Text (702)-666-5701 or message our online chat(:

4.) Tables & Chair rentals Will be dropped off the night before & picked up the following day with no extra charges. Just please make sure they're in a secure location

If you are looking for a LUXURY EVENT, Please go to

www.702luxe.com
Every party and event needs a place for guests to sit, relax and socialize. Jumper Mania offers our table and chair rentals to take care of the problem.

Tables are a great place for putting gifts while the party is going on and people are socializing. They also make for a less stressful party for the host/hostess by providing your guests a place to gather comfortably.

Ever been to party where there is no place to sit down? It often leads to guests leaving early or standing awkwardly while trying to eat. Chair rentals are often something of an afterthought and can create a stressful day if not planned for. Jumper Mania can take care of all of this with our rentals and you will look like the hero of the party.

We deliver tables & Chairs in Las Vegas, Henderson, Summerlin, Aliante, North Las Vegas, Boulder city, Paradise, Enterprise & Many other areas of Las Vegas.

Our tables and chairs are usually rented for an 8-hour time period. If you would like to have a longer rental, schedule an overnight rental for FREE and we will pick it up the following day.


Ready to start? Our online reservation system allows you to easily add items to your cart, specify event times/dates, and even has a text box where you can leave us specialized notes about your event.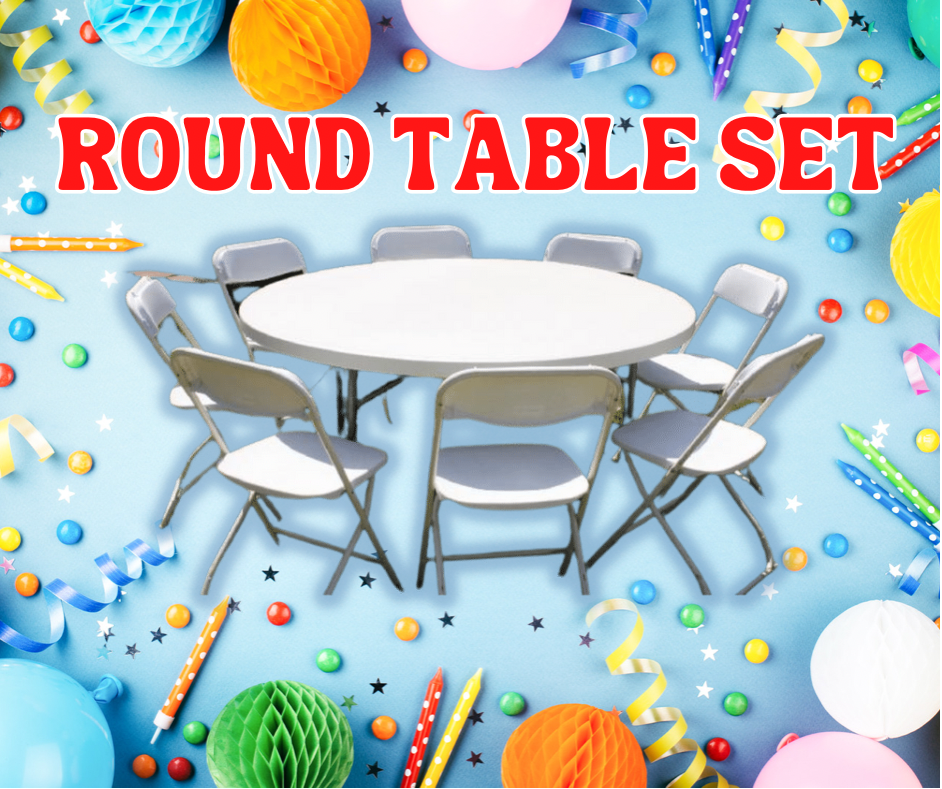 Round Table Set
Take care of your chair and table needs all at once with this package. Seating for 6 people with a 5 ft round table is included.

All you need to do is figure out how many guests are coming and rent the appropriate number of packages. Jumper Mania will take care of the rest.

We deliver Tables & Chairs in Las Vegas, Henderson, Summerlin, Aliante, North Las Vegas, Boulder city, Paradise, Enterprise & Many other areas of Las Vegas.
Order Now!
Delivery & Service Can't Be Beat When You Rent Your Tables & Chairs from Jumper Mania Party Rentals
Jumper Mania Jumper Rentals serves thousands in the Las Vegas and the surrounding Greater Las Vegas area INCLUDING Henderson, Summerlin, North Las Vegas, Blue Diamond, Boulder city & MORE! We offer the most high-quality jumper rentals for the best price tag in the city. Simply put, Jumper Mania Party Rentals can't be beaten in terms of price and quality!


We also offer easy online reservation, delivery, and set up so you can plan the best party without breaking the bank or back! Your guests will love you for having them to the party. Giving them tables and chairs for a place to sit and relax for a few minutes to socialize will be a welcome addition to your event. Go, mom & dad! It was all thanks to you renting from Jumper Mania Party Rentals, but we won't tell!
People Who Rented Tables and Chairs Also Rented: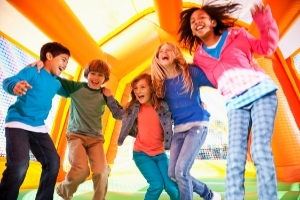 Bounce Houses
Bounce houses are a classic and a hit for birthday parties, school functions, corporate or church events! Also great for just surprising the kids for a relaxing day. They are a great way to make any day a party.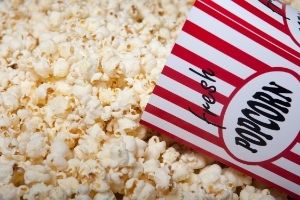 Concession Rentals
A party simply cannot be complete without concessions! Everyone loves the extra treat to snack on while they are at your party or event. Rent a snow cone machines, popcorn machine, AND MORE here...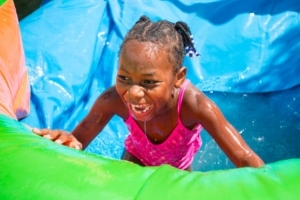 Waterslide Rentals
Have the highlight of any Las Vegas party with our inflatable water slide rentals! We have waterslide jumpers for all ages from your youngest little jumper to Dad after he's done grilling burgers!
Frequently Asked Questions About Table and Chair Rentals