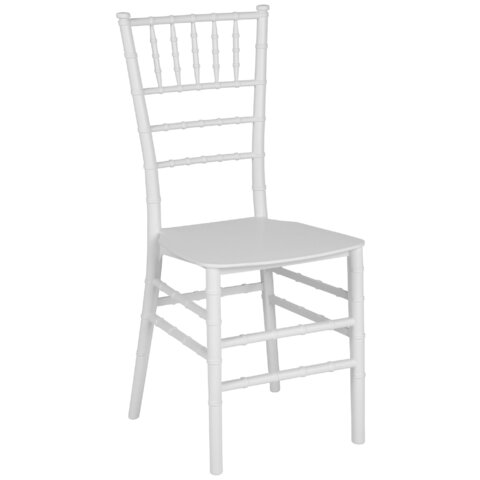 WHITE CHIAVARI CHAIR
Chiavari Chairs Rentals in Las Vegas
Do you have a Wedding, Anniversary, Birthday, Sweet Sixteen, Quinceanera, Convention, or any other special occasion that requires an upscale celebration setting?

Would you like to give your invitees or relatives, a luxury chair to enjoy your party, without breaking your budget?
Chiavari chairs are perfect for your elegant celebration however, the rates for upscale chair rental can go very high.
There are cheaper Chiavari chair providers who offer a lower quality product, but their chairs may have dents and scratches or poorly washed cushions, our vynil cushions are easy to clean and we always have nice and clean cushions for you.