Best Bounce House Rentals in Las Vegas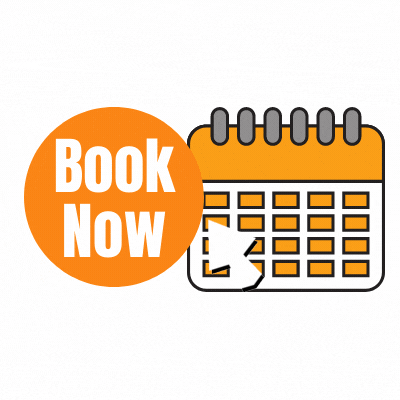 Easy Online Booking
For the best Bounce House Rentals Las Vegas has to offer, look no further. Booking and setting up a jumper or water slide rental for your next event has never been easier with Jumper Mania Party Rentals. We pride ourselves on having easy online booking to make this a simple online ordering experience! Follow the steps below to get started (:
STEP 1: Enter your event date and time.
STEP 2: Place your selected item(s) in your cart.

STEP 3: Pay the small $50 deposit and enjoy!
Don't worry about set up, we'll take care of that!
Once you select your Time & Day if it allows you to add it to your cart its AVAILABLE (:
Start Reservation
Pick your party/event date and times
Choose the item(s) you're interested in
Enter your information
Pay a small deposit or pay in full
It's that simple!
Family Owned and Operated
Licensed & Insured
On-time Delivery
Everything is cleaned and sanitized
We offer Multi-Day Discounts!
We cater to backyard parties, corporate events, and everything in-between
#1 Bounce House Rentals in Las Vegas
Jumper Mania Party Rentals is the best bounce house rental company in Las Vegas for several reasons. First and foremost, our dedication to safety is unparalleled. All of our bounce houses are cleaned and sanitized after each use, and we undergo regular inspections to ensure they are in top condition. This means parents can have peace of mind knowing that your children are playing in a safe and clean environment.
In addition to safety, Jumper Mania offers a wide range of bounce houses and other inflatable rentals that are sure to delight kids of all ages. From classic bouncy castles to obstacle courses, water slides, and interactive games, there is something for everyone. We even offer combo rentals that include multiple inflatables for an even more exciting experience. Check out our exciting Package Deals!
But it's not just the variety of rentals that sets Jumper Mania apart - it's also their commitment to customer service. Our team is friendly, knowledgeable, and always willing to go above and beyond to ensure that every party is a success. We offer flexible rental options to accommodate different schedules and budgets, and we provide delivery, setup, and takedown services so parents can focus on enjoying the party with their kids.
Overall, Jumper Mania Party Rentals is the perfect choice for parents who want to provide their kids with a fun and safe party experience. With their unbeatable combination of safety, variety, and customer service, it's no wonder they're the go-to bounce house rental company in Las Vegas.


The Best Jumper & Bounce House Rentals In Las Vegas!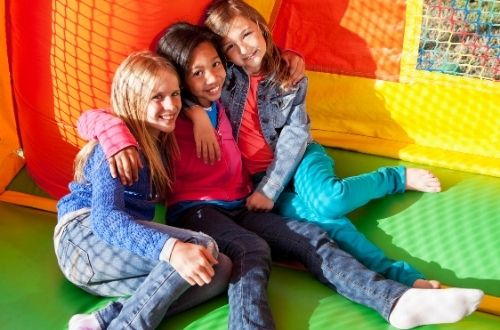 We Offer Bounce house rentals in Las Vegas, Summerlin, North Las Vegas &
Henderson
they're a great way to bring fun and entertainment to any social gathering or special event, such as a birthday party, family reunion, or corporate outing.
Bounce houses are large, inflatable structures that are filled with air and feature an interior jump area for kids to explore and bounce around in. Bounce houses come in various themes for added fun and excitement. Renters can choose from castles, obstacle courses, and slides. Jumper Mania Party Rentals Take pride in what we do! For added safety, Our Bounce houses come complete with safety walls, protective netting, or an additional mat for added cushioning.
Depending on the size and type, the cost of a
bounce house
rental may vary; however, most can be quite affordable. In addition to renting the actual jumper, consumers can also choose to add on a number of other items. Additional options may include popcorn machines, cotton candy machines, Snow cone machines, and much more!
When setting up a bounce house rental, customers should take into account the size of the space needed to house the structure, as well as any additional items such as tables and chairs. Additionally, customers should consider following local laws and regulations for bounce house safety, as well as the safety of children. Be Very Cautious and order from a company that is Licensed & Insured like Jumper Mania Party Rentals!
Check out some of our fun rental options
Bounce House Slides
,
Inflatable Games
,
Party Packages
,
Water Slides
,
Tents
Jumper Rentals in Las Vegas
For The Past 5 Years Jumper Mania Party Rentals has served the las vegas community and rented to over 20,000 homes & Businesses around the Las Vegas Valley! We Are the premier bounce house rental company in Las Vegas, Nevada.
We Take Pride in what we do!
Our Jumpers are cleaned at the warehouse and disinfected before every single rental plus a spot check upon arrival for maximum quality assurance!
We have over 50+ units from bounce houses, Jumpers & Waterslide rentals, obstacle coureses, Mechanical Rides, that you can only find here such as the
Unisex 7 in 1 combo
!
Lots of Fun Inflatable Fun!
And of course, you can't forget the little ones; we have a toddler bounce house rental perfect for ages 1-5 such as the
Birthday Cake Bounce House
! Let us know if we can help make your event even better book with Jumper Mania Party Rentals! 🥳💚 Jumper Mania Party Rentals Has The Best Jumper Rentals In Las Vegas Nv.
ORDER TODAY!
Our Service Area
Proud to Serve The Following Areas:
Las Vegas
Henderson
North Las Vegas
Boulder City
Spring Valley
Enterprise
If your party or event is beyond that radius, just let
us know!
We may be able to make special accommodations to suit your event. We travel to pahrump & Mesquite Minimum order $1000
NOTE: Fees may vary depending on how far you are outside our service area.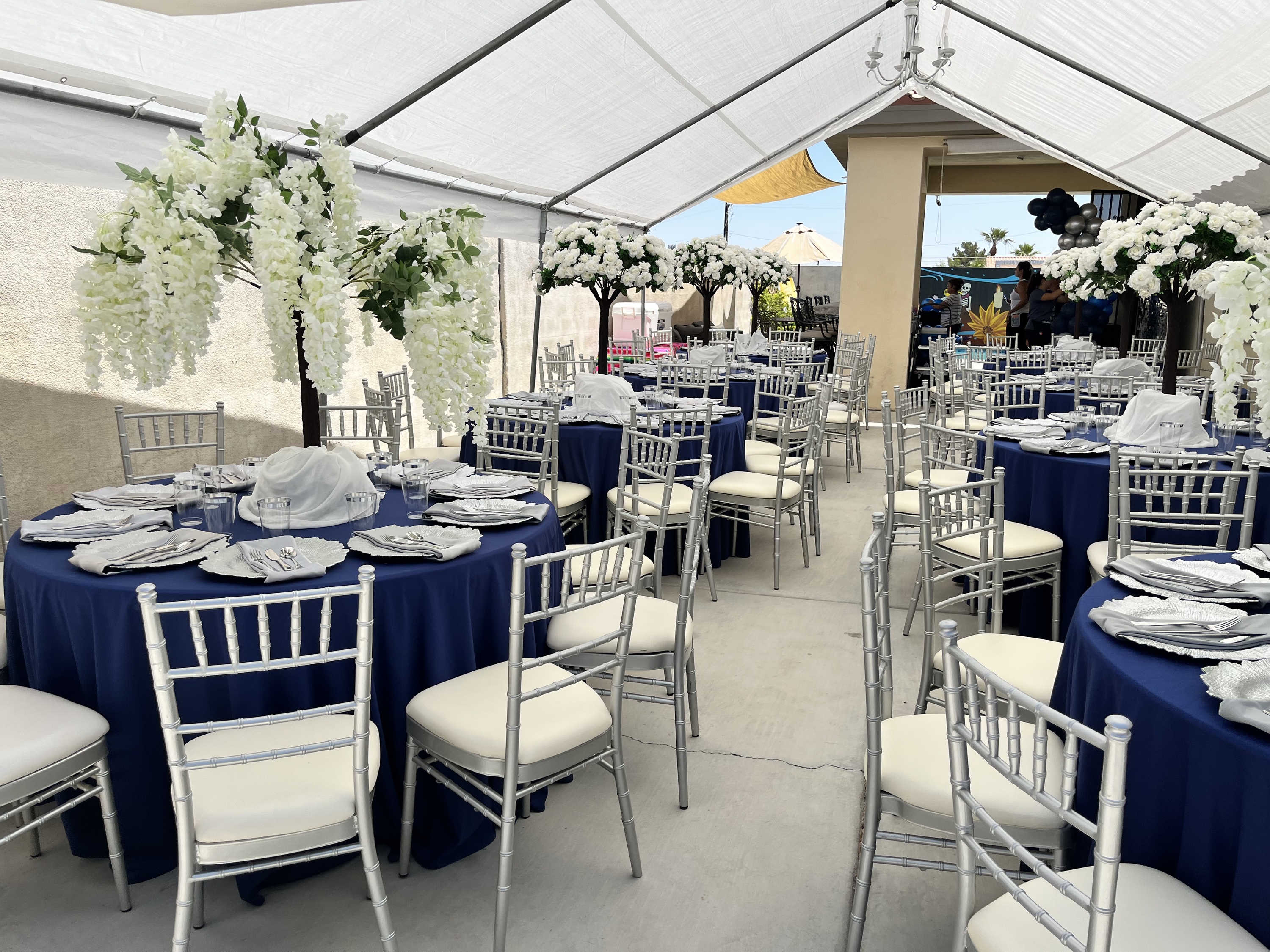 Chiavari Chair Rentals Las Vegas
---
If you're planning an event in Las Vegas and looking for elegant seating options, look no further than the best Chiavari chair rentals in the city. These classic chairs are the perfect addition to any event, adding a touch of sophistication and charm to your décor. With their sleek design and comfortable seating, Chiavari chairs are a popular choice for weddings, corporate events, and other special occasions. Choose from a variety of colors and finishes to match your event theme and style. Whether you're hosting a small gathering or a grand celebration, the best Chiavari chair rentals in Las Vegas will help you create an unforgettable event experience.
https://www.702luxe.com
Looking to add a touch of elegance to your upcoming event? Look no further than our sister company, Luxe Party Rentals. With a wide selection of luxurious seating and decor, you can create a stunning ambiance that will leave your guests in awe. From chic lounge areas to glamorous centerpieces, our rental options are sure to elevate your event to the next level. Trust us to provide the perfect finishing touches to make your event unforgettable. Rent elegant seating and decor from Luxe Party Rentals today!
Whether you're looking for Luxury party rentals in Las Vegas, High-end event rentals, Upscale party equipment, Premium event decor, Exclusive party rentals, Elite party supplies,VIP event rentals,Luxury tent rentals,Lavish party furniture, Chic event accessories.
Luxe Party Rentals
Has it ALL!