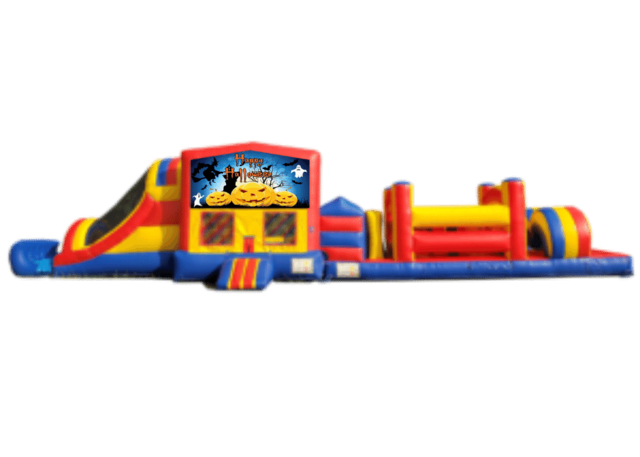 55ft Halloween Obstacle

L-15ft | W-55ft | H-15ft


Large Jump & Play 🏀!
Introducing our spooktacular 55FT long Halloween Obstacle Course! Get ready to embark on a thrilling adventure filled with frights and fun. Perfect for Halloween parties, haunted houses, or any spooky-themed event, this obstacle course is sure to be a crowd-pleaser.
Designed with attention to detail, our 55FT long Halloween Obstacle Course features a variety of hair-raising challenges that will test your bravery. Traverse through tunnels and navigate through eerie obstacles to reach the finish line. With its intricate design and realistic Halloween-themed elements, this obstacle course creates an immersive experience like no other.
Safety is our top priority, so rest assured that our Halloween Obstacle Course is built with high-quality materials and meets all safety standards. The sturdy construction ensures durability, allowing for endless hours of thrilling entertainment. Additionally, the course is easy to set up and dismantle, making it convenient for both indoor and outdoor use.
Whether you're hosting a Halloween-themed party or looking to add an extra element of excitement to your haunted house, our 55FT long Halloween Obstacle Course is the perfect addition. It guarantees a spine-tingling experience that will leave your guests screaming for more. So, get ready to face your fears and make this Halloween one to remember with our incredible obstacle course.