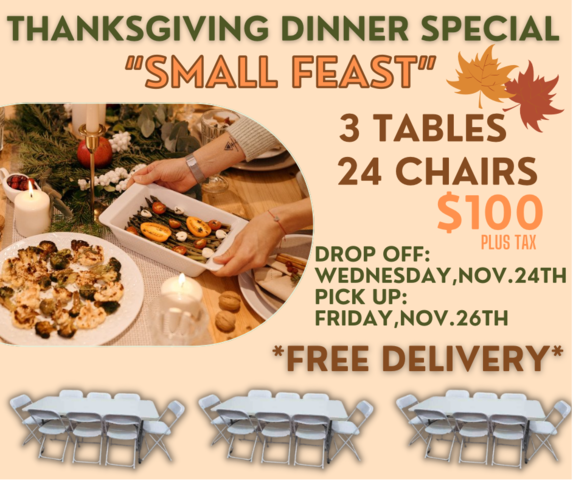 Thanksgiving Small Feast
Setup Area: Please Read Instructions Below




Do not select 3 days,select wednesday and hit overnight
we will upgrade you to the 3 days
Thanksgiving is here!
It's time to meet up with the family again!
Covid-19 didnt allow us to have Thanksgiving for 2020 so now it's time to go ALL OUT for 2021!
DROP OFF: WILL BE WEDNESDAY 24th
PICK UP: WILL BE FRIDAY 26th
3 DAY RENTAL FOR ONE GREAT PRICE!